How much CBD should I use?
Everyone is different and the recommended dosage of CBD really depends on lots of individual factors such as age, gender, weight and the reason for which you are using CBD products. We recommend that you start off at a lower amount and work your way up.
If you are a CBD beginner, your body will naturally be more susceptible to its effects. As your tolerance is likely to be low, we advise you begin on a small dosage and see how you feel. Remember the effects may not be instantaneous depending on the product you are taking. For example, you may wish to try 1-2 drops of Cali Greens CBD Drops (750mg) once a day for 7 days and see how you get on.
Taking it slow is far better than rushing into things. After a week, you may have found your level, or you may want to start increasing the dosage to 3-4 drops. It's completely dependent on you and what feels right.
Maybe you're a seasoned CBD user but haven't tried any for a while? In this case, we would still recommend the slow rush, Cali Greens style. Or if you already have a higher tolerance and want to try a more effective concentration, we offer Cali Greens CBD Drops (1500mg).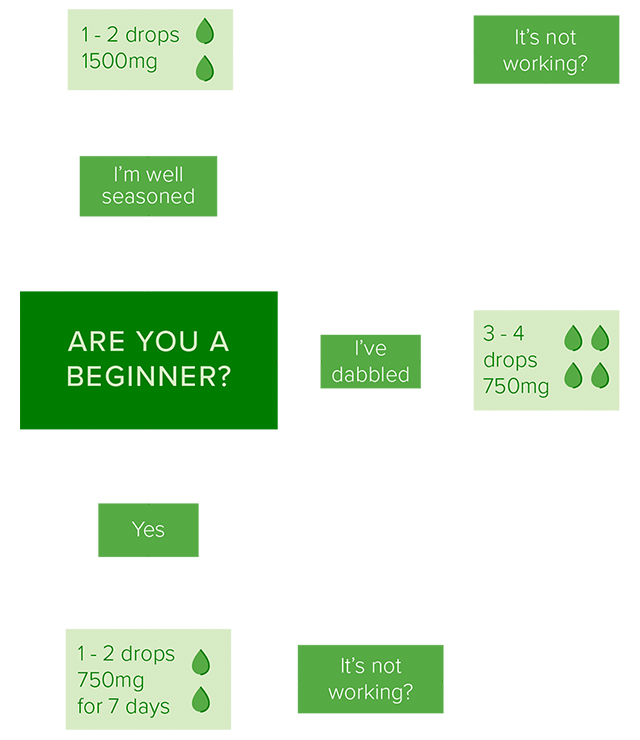 Are there side effects from using CBD?
Some users may experience side effects from using CBD including low blood pressure, dry mouth, light-headedness and drowsiness. These side effects depend on the amount of CBD you take, and many people don't experience any at all.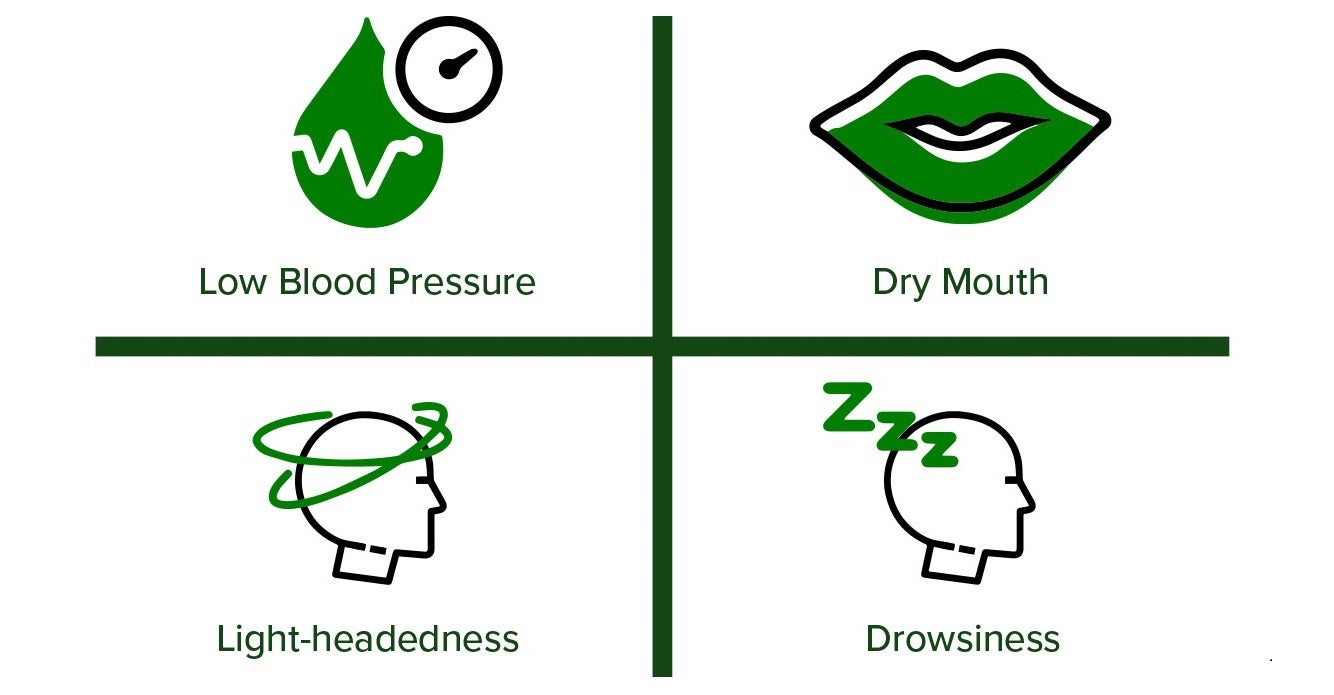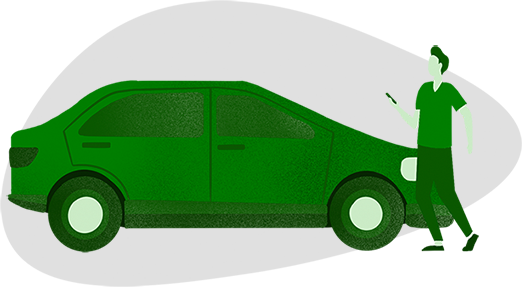 Can I drive after taking CBD?
Yes, you can drive after taking CBD, it's perfectly legal and non-psychoactive. Our products are THC free and won't produce intoxicating effects. However, if you feel dizzy after taking CBD, which can be fairly common for newcomers, then don't drive until the effects wear off.
Can I use CBD if I'm taking medication?
If you are taking medication for blood pressure and/or diabetes, or you have heart disease, please consult your doctor for advice before you use CBD.